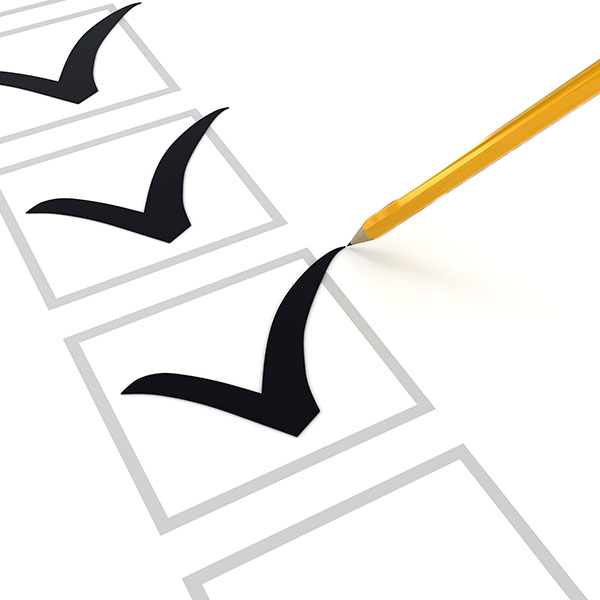 At Lafayette Heating & Cooling we strive for 100% satisfaction in everything we do. We value your opinion and invite you to tell us and others about your experience with us. Please take a few moments to tell us what you think by leaving us a review here on our website or on any of these popular review sites or social networks.
Read what other customers have said about us.

All trademarks or brands on this page are registered by their respective owner and are not affiliated with our company, nor do they endorse or sponsor our products or services.
Reviews of
Lafayette Heating & Cooling
(Based on 16 rated reviews)
10-Aug-2021
Product or service reviewed: Air Conditioner and Furnace
We are very pleased with Lafayette Heating and Cooling. We had our 20 year old AC and furnace replaced in one day thanks to the hard work of Tom, Drew, Jacob, and Dakota. When there was an issue with the natural gas pressure to the furnace, Tom and Drew were very thorough in their trouble-shooting, making sure that the problem was found and fixed! (It was dirt that had plugged the pipe near the gas meter, probably had been there awhile.) We highly recommend Lafayette Heating and Cooling for their prompt response, professionalism, and hard work to make sure the job gets done right! Thanks again!
Sue & Marc C.
West Lafayette, IN
05-Aug-2021
Product or service reviewed: Air conditioner/Furnace
The gentlemen who came and did the work were professional and courteous. They were very kind and kept a clean work area. I was very impressed with the work they did, and how fast. I have used many other companies and not had a nice thing to say. The customer service here was top notch, every employee had a smile on their face and I can just not compliment them enough. I would recommend Lafayette Heating and Cooling 110%!! Thank you for everything!
Amanda Russ
West Lafayette Indiana
10-Jul-2021
Product or service reviewed: New furnaces and air Conditioner
Have been a customer since 2008 and purchased new system this July 2021. Service has always been great . This installation was well done. Bottom line is Lafayette Heating and Cooling is both professional and knowledgeable. I would highly recommend.
30-Jun-2021
Product or service reviewed: Ducane HVAC System
My husband and I were in a huge panic when our old outside AC unit started making this awful screeching sound, especially considering we are expecting our 3rd baby via c section 4 days from when it started. After calling around, we were able to get our salesman, Greg, out here to look at the old units within the matter of a couple of hours. He was thorough and didnt bore us with any of the technical stuff. Everything was explained in words we could actually understand. AND we had the new system installed literally the very next day, by Bill. We were so pleased with the fact that they left the place better than they found it and Bill made sure we understood what was installed. We are so grateful for how quick they came to our rescue and were pleasantly surprised that we didnt have to sell our first born child to pay for it. We 100% recommend Lafayette Heating and Cooling and will absolutely be using them again in the future.
08-Jun-2021
Product or service reviewed: Carrier AC
Tom and Jacob did a great job not only replacing our broken a/c but took great care in the work they did in the house and outside. Tom covered the connections into the house and made it look better than before. The whole team was fantastic, first coming out quickly to diagnosis the problem and then offered a range of reasonable options. Have used LHC for years, will continue to do so, and highly recommend them!
12-Feb-2021
Product or service reviewed: New furnace
On 2/11/21, our furnace quit working. We bought our current home and moved to the Lafayette area a month ago. We knew the HVAC would need replacement in the future, as it was over 24 years old. The previous owners used LHC for annual inspections and maintenance based on dates & signatures on the side of the unit PM sticker. Not knowing many people or companies in the area, we called LHC with hope they could help us. Spoke with Morgan when they opened at 8am. Told us a tech could be here to diagnose at 10am. We were very happy with that. She called back less than 15 minutes later, saying a tech could come right away. Ty showed up and quickly diagnosed the problem and was able to get the unit running without repair. He stated what the issue was, what are repair options were and left us a decision on whether to invest money into an old system without knowing how much life was left in the unit or to replace it. We decided to bit the bullet. He made some calls and provided us a quote - along with the comment a new unit could be installed the same day and be up and running by early afternoon. Soon after, we received a quote from Greg. We agreed on the replacement. Within that same hour, we had another 3 man crew arrive and within 30 minutes, the old unit was out. Tom, Jacob & Chance were amazing. Some ductwork surprises were found and appropriate repairs made before installing the new unit. By 3:30pm, are new furnace was installed, tested and running perfectly. The amount of care taken from our initial call for help to Jacob buttoning everything up, blew us away. I'm sure there are other reputable heating & cooling companies in Lafayette who did great work. But what LHC did for us, the way we were treated, the care taken in our home, the attention to detail to make everything perfect, is something we've never experienced before. They have our business for as long as we live in the area. My favorite part of this story, was watching Tom (been in the field a long time), take great care & patience in working with the newer team members who on their own, are great knowledgeable workers. It was refreshing to watch experience being based on and listened to through the repair. Not sure how the owner(s) operate the company, but it's obvious they respect their employees and want them to succeed and the workers on the other end, appear to love who they work for. Great company and great people.
12-Nov-2020
Product or service reviewed: Bi-Annual Service
Everything Lafayette Heating and Cooling does is top shelf. Levi has been to my house for many of the service visits and I couldn't be happier with the work he does. Polite, explains things thoroughly, clean, efficient, and timely. Whether its the fall prep for the winter or the spring prep for the summer, I never worry about my heating and cooling working properly. I know the utility room is small and awful to work in and the house came with cheap utilities but I've never once heard them complain. Thank you LH&C and keep up the great work!
Brett Heininger
West Lafayette, IN
25-Sep-2020
Product or service reviewed: Carrier new HVAC system for whole house
It has been a pleasure working with them, Greg did a good job quoting a new system, very professional, not all sales pitch like the quote from another contractor in town. I have a A/C only system and baseboard from 1965. (Two coils) They did a lot of hard and smart work combining it into a big 4-ton system and 120k furnace. The new system is much more efficient and quitter. I am extremely happy with the whole process. What especially worth mentioning is that almost 3 months after the installation, as of last week I turned on heating for the first time. I have zoning dampers for upstairs and main floor. I found out heating will not stop for upstairs. I called them and Tom and Bill quickly came and found out that two ducts from upstairs was connected to downstairs ducts from hidden places under insulation, they reconfigured the ducts for me and did not charge me for it! That is almost a full day's work! Absolutely love those guys, they go all the way to make the customers happy! I highly recommend them for HVAC installation for anyone around the area!
11-Aug-2020
Product or service reviewed: Central air conditioning repair
We have used this company 3 times and every time it has been a absolute pleasure to deal with. They are so professional. They come with kindness, respect, and very knowledgeable. They explain everything and price with you before any service. Then they just get the problem fixed with care. Thank you Tyler (first class) today for taking care of us. Greatly appreciated!!!
05-Aug-2020
Product or service reviewed: Carrier Ductless Mini Split & Carrier HVAC system for the house
We cannot possibly recommend Lafayette Heating & Cooling enough. From our initial contact with Greg and how thorough he was with estimates and measurements to make sure we got what we needed to Tom and the install team and how thorough and professional they were. Their work was top notch and I would absolutely recommend them to anyone!
W. Frazier
Battle Ground, IN
16-Mar-2020
Product or service reviewed: Regular service on furnace and a/c per service agreement I have in place.
Ty Rosandich and Tyler Britton called ahead and arrived on schedule. Ty is in training and was truly efficient and did excellent work under Tyler's direction. Ty recommended I replace the filter on the furnace and Tyler concurred and I agreed. All work and cleaning on equipment was impressive as I observed and I visited with them at times during their effort, I also got some timely tips and direction going forward on my types of equipment and best service practices. Your service department has two excellent people out on my property today and I as a former operations manager in agriculture know talent and good service when I see it. Keep up the fine work.
Kevin P Wiley
West Lafayette
05-Dec-2019
Product or service reviewed: Furnace Repair
I woke to the smell of burnt plastic and no heat. By 11:00, Darren was here and quickly figured out that it was the motor on our furnace. He was very nice about letting me know that it would be about a thousand dollars to repair it. But, one has to have heat, right? They had it in stock, he went and got it and had it all fixed by about 1:30. The best part of this story is that when Darren quoted me the large sum, he believed that the part wasn't under warranty, because there was paperwork stating to that effect. When he saw a sticker on the furnace saying otherwise and did some other research, he discovered that it was covered for ten years and my price dropped to under $300.00. What great news! And fast service and a very nice technician. I tell everyone to use Lafayette Heating and Cooling!
Laurie Russell
W. Lafayette
09-May-2019
Product or service reviewed: Furnace/AC
I needed a new furnace and a/c. Tom came over and figured out a way to install in my limited space. Then Greg came by and figured out 2 systems that would work for me. I picked the Carrier. The crew of Justin, Sam and Bill with the guidance of Tom came and removed the old and installed the new in 1 1/2 days. Couldn't be happier with the results. I highly recommend them.
20-Mar-2019
Product or service reviewed: Furnace and AC replacement
Everything went great. From the beginning, Greg provided complete quotes with very reasonable pricing. He answered all my questions and helped get the right equipment selected. The installation team, Tom, Bill, and Sam, were great to work with. Communication was great and they worked hard for 2 days to complete the job. I would certainly highly recommend the LHC team. Fair price, great people, and good solid equipment from Carrier. An added bonus is how quiet the new equipment runs. It is even better than I had expected. Very satisfied customer.
Scott Ksander
West Lafayette
27-Jan-2019
We could not be more pleased with Lafayette Heating & Cooling's professionalism, expertise and kindness. We had a perplexing problem with our heating system. They listened to our concerns and logically worked through several possible solutions until they ultimately solved the problem. Communication and service was excellent from front desk, to service technicians, to management. Thank you!
S. Katz
West Lafayette, IN
11-Oct-2017
Product or service reviewed: Routine furnace inspection for fall
Levi did a good job and was very professional in explaining the various operations he was performing. We also discussed the merits of available wifi thermostats for remote monitoring. He wore disposable shoe covers to keep our floors clean.