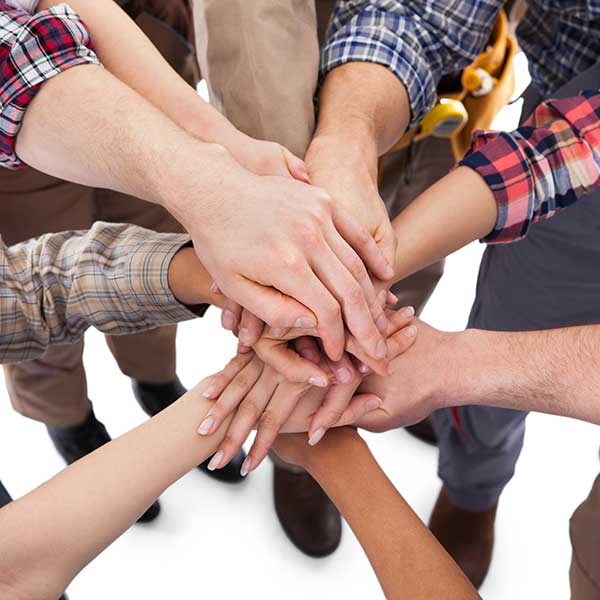 The technicians and staff at Lafayette Heating & Cooling are a dedicated group of individuals, working together as a team to ensure quality work and customer satisfaction.
Randy Beaver
President & Service Manager
Randy is a 31-year veteran to the industry. Randy is a life-long resident of Lafayette. After attending IVY Tech, Randy began his career as a helper in the installation of commercial/industrial HVAC systems. After spending a couple of years installing equipment Randy moved into the service division and serviced residential, commercial and industrial equipment before moving into management. Randy joined Lafayette Heating & Cooling in in December, 1997 as the Vice President and Service Manager and brought his experience in the residential, commercial, and industrial service areas. Randy is in charge of all service training, fleet management, supervision, and day-to-day operations of all divisions.
Tom Meacham
Vice President & Installation Manager
Tom is a 28-year veteran to the industry. Tom's primary position is to lead the installation department. Tom is a sheet metal artist and trains all of his team members in the craft of sheet metal fabrication. Tom is also in charge of scheduling, pre-inspection of projects, and assists the sales team in estimating projects.
Greg Cauble
Home Comfort Advisor & Light Commercial Sales
Greg is a 10-year veteran to the industry. Greg's primary role is to assess customer's needs and offer products to improve comfort, efficiency and safety in the home. Greg designs new and retrofit systems and has extensive knowledge of leading indoor air quality products. Greg oversees all rebate and financing programs and insures that all projects are completed to every customer's satisfaction.
Paula Beaver
Sales Coordinator & Customer Service Representative
Paula has been involved with the company since 1997 and actively working in it since June of 2014.